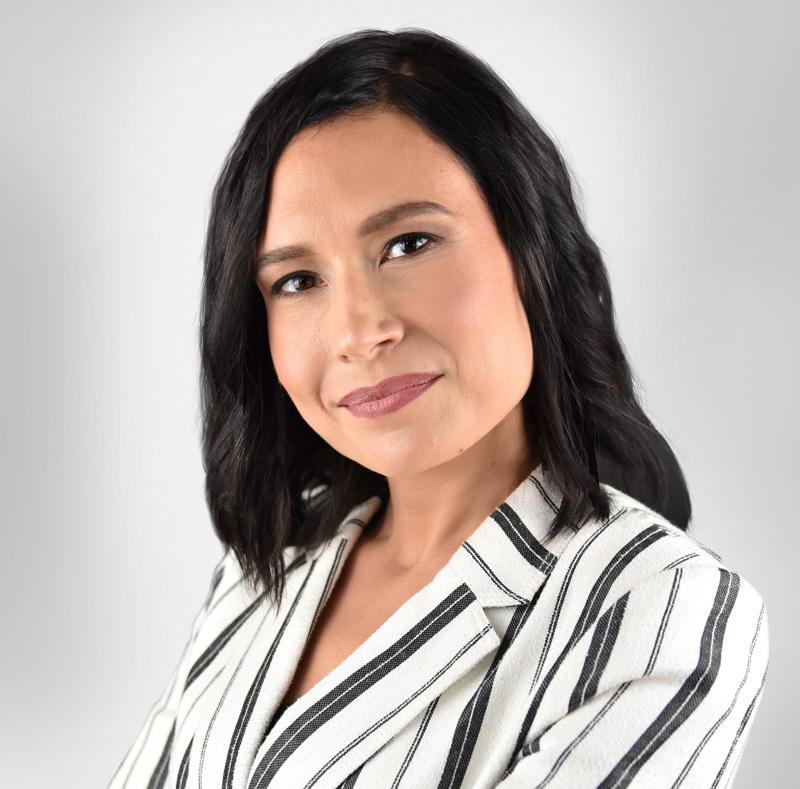 Danielle Paroyan
As a fluently bilingual strategist, storyteller, connector and listener, Danielle Paroyan brings to the Aurora team over twelve years of experience in strategic communications, government and public affairs, having served diverse clients in the public, private and non-profit sectors.
Passionate about social impact, Paroyan has provided strategic counsel and created integrated communications and advocacy campaigns in Canada and internationally for leading organizations across various sectors and industries including: arts and culture, education, government, food and agriculture, healthcare, consumer, lifestyle, travel and tourism. Throughout her career, she has held several senior positions, offering expertise in a range of areas such as media and public relations, marketing, event planning, stakeholder engagement, public policy, government relations and issues management.
Paroyan's multidisciplinary expertise has allowed her to deliver practical strategies and creative solutions to address her clients' most pressing communications and public affairs needs. As a highly empathetic communicator, results-driven strategist and relationship-builder, Paroyan drives positive change for her clients by helping them achieve their business goals and connect with key audiences in meaningful, authentic ways. In addition to her unique insight, resourcefulness and attention to detail, Paroyan's clients value her genuine and enthusiastic personality, dedication and honesty.
While running her own communications and public affairs firm, Paroyan has helped organizations deliver campaigns founded on impactful storytelling and the cultivation of meaningful relationships. Paroyan's experience also includes work at Council of Ontario Universities, Ryerson Leadership Lab, as well as Canada's National Ballet School. Earlier in her career, she worked for FleishmanHillard, where she was a member of the public affairs team. Paroyan also spent several years in government and politics, where she held progressively senior roles, including as Policy Advisor for Ontario's Minister of Education and Women's Issues, as Special Assistant and Communications Advisor to Ontario's Former Minister of Finance, as well as Research and Policy Analyst for the Government Caucus Service Bureau. She has worked on numerous election campaigns at the municipal, provincial and federal levels. Drawing on her broad political background, she brings a deep and unique understanding of how government works – both legislatively and politically – and how to impact public policy change in multi-stakeholder environments.
Dedicated to her community, Paroyan currently serves as Executive Board Member-at-Large for the Canadian International Council (Toronto Branch), as well as Co-chair of Armenian Relief Society "Roubina" Chapter's (Toronto) Inspire Committee. She is also a member of the Ontario Council for International Cooperation and the Public Affairs Association of Canada.
Write to Danielle Paroyan